Whether you're looking for a standard 4-passenger golf cart or something more exotic, we're confident that we have the right cart for your needs. Take a look at our current inventory of golf carts below, or click on the "Contact Us" button to get in touch with us!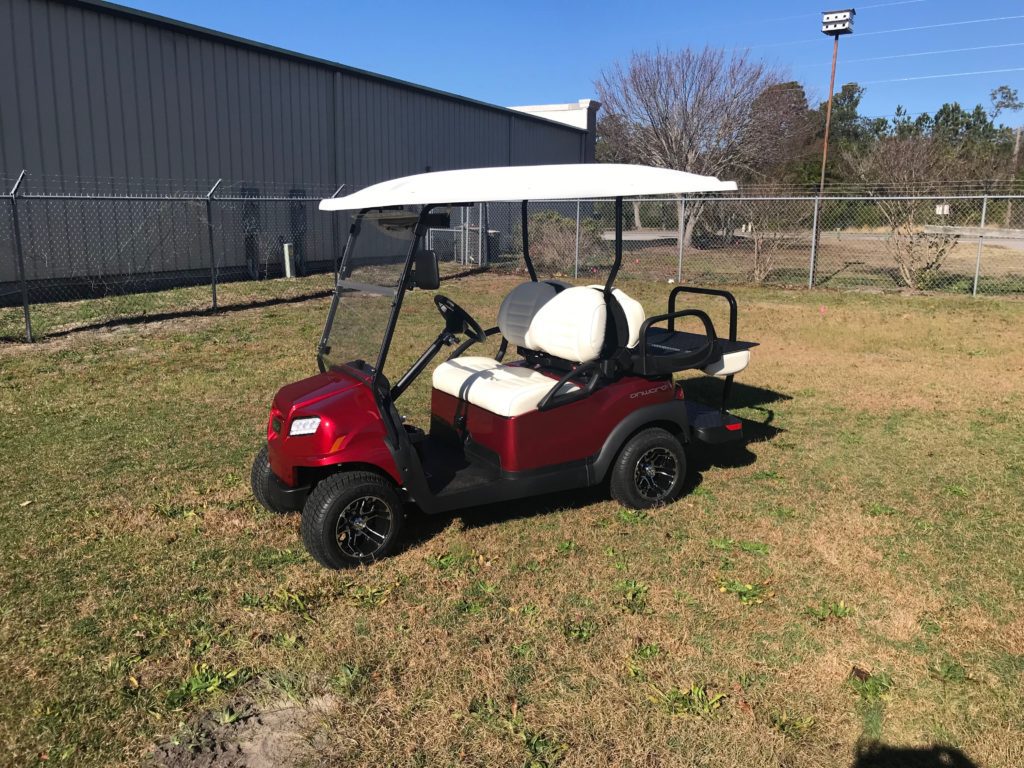 2020 Candy Apple Red, 4-passenger Club Car Onward
● Premium Seats
● LSV Package
● Located in Ocean Isle
Like what you see? Let's get in touch!